Home
"FORT WALTON BEACH, FLORIDA WING CHUN"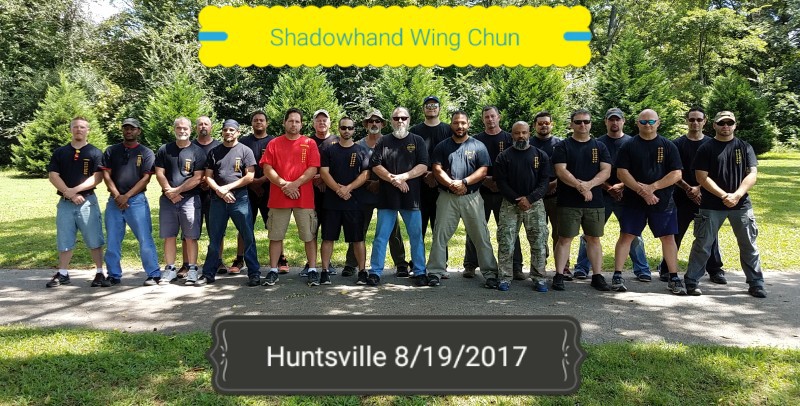 "SHADOWHAND KUNG FU"
ALABAMA "FUD" SEMINAR
HUNTSVILLE Al. Aug 19, 2017
Tripodal Savage Dynasty
Left (Dar Savage) Middle (Sifu Doc Savage) Right (Aiden Savage)
______________________________________________________________________________________________________________________
*20-21 FEB 2016 WOODEN MAN SEMINAR PANAMA CITY, FL – CLICK HERE*
*11-13 DEC 2015 ANNUAL SEMINAR HOLT, FL COMPLETED- CLICK HERE*
My door is always open, no appointment needed!"
Copyright 1990-2016 SiFu Doc Savage
_______________________________________________________________________________________________________________________
OFFICIAL SITE OF SHADOWHAND WING CHUN KUNG FU
隱藏的倉庫主人
SiFu Doc Savage 隱藏的倉庫主人 Founder and Owner of "SHADOWHAND WING CHUN KUNG FU" has been dedicated to promoting LEGITIMATE, KNOWLEDGEABLE and QUALIFIED instructors who have descended from the family lineage of Ip Man.
Ip Man – Duncan Leung – Doc Savage.
SiFu Savage teaches abroad but primarily instructs old school Wing Chun within Fort Walton Beach, Florida. If you are interested in learning old school Wing Chun in Florida and how to properly use it contact SiFu Doc Savage. Shadowhand Wing Chun Kung Fu is open to the general public and all lineages of Wing Chun practitioners.
SiFu Doc Savage has developed a curriculum as well as teaching methods over the past 20 years that encompasses practical, real-world self-defense applications starting the first day of class. His way of teaching puts a student on the right path to total understanding and mastering this highly efficient system of self defense.
Students will develop the Knowledge and Confidence they will need for problem solving skills to deal with not just self-defense situations, but conceptual thinking and situational intelligence, in a realistic but controlled environment. With continued time in the art and by using the principle of "Don't Fight Force with Force"students learn to de-stress situations in their daily lives.
Students are taught the theoretical and philosophical concepts in old school Wing Chun Kung Fu, as well as hands-on, self-defense applications.
We do not teach any other style or system but have many students with various backgrounds in other martial arts.
Shadowhand Wing Chun Kung Fu is suitable for adults of all ages and any fitness level.
Shadowhand Wing Chun Kung Fu focuses on simple, natural movements.
There are no flying sidekicks, no flashy hand movements or acrobatic movie moves.
We are dedicated to promoting and preserving old school Wing Chun Kung Fu in Fort Walton Beach, Florida.
Shadowhand Wing Chun Kung Fu teaches a student to use minimum effort to achieve maximum results.
Our fighting art is complete.
NOTE: Training at your location
If you currently have a school or an organization and would like the experience to learn "Shadowhand" Wing Chun Kung Fu, first hand:
SiFu Doc Savage is available for workshops or training classes at your location only within the continental United States.
This can be a 2 hour class or 4 hour workshop or even a multi-day seminar.
We will be uploading more pictures and information periodically so please check back often.
"All material contained in seminars is copyrighted and cannot be used without expressed permission from SiFu Doc Savage. Any violation will be prosecuted to the full extent of the law. "
______________________________________________________________________________________________________